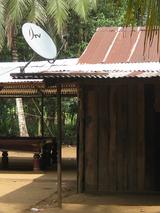 Find out about my career, travelling adventures, and more.
Travel Blog, Cycling Europe, My Career, Philosophy, Acid Techno, Site Info
How to keep information secure, when transmitted across insecure networks.
RSA, JavaScript MD5, Vigenere Cipher, Word Patterns
A guide to computer and network security.
Introduction, Desktop, Data Theft, Infrastructure, Web Applications, Cloud data
Information about programming, particularly using Python.
Python, Style Guide, TCP/IP, Languages, Unix
How to build useful and compelling web applications.
Frameworks, Social Networking, Pipp, Guest Book, Lottery Check, Web 3D, Theory Test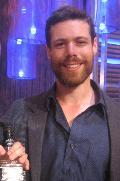 Hi, I'm Paul, and I often get called Paj. I live in Manchester, England, work as an IT security consultant, and recently travelled round the world.
I think the Internet is fantastic for sharing information. I learned huge amounts of what I know about computers by reading websites, and continue to use the web daily in my work. I'm keen not to be just a consumer, and this site is my contribution to the pool of knowledge. It mostly covers computer programming and security, and there's a little bit about me too.
If you're just passing through, read the security introduction as everyone who ever uses a computer needs to know this.
© 1998 - 2012

Paul Johnston
, distributed under the
BSD License
Updated:
16 May 2011